Attention: Anyone who has ever struggled with weight gain, depression and more!
Did You Ever Wonder if You Might Feel Better if You Had Ongoing Support and Direction with Healthier Eating?
"Are You Struggling With Health Challenges Like Diabetes, Weight Gain Or Depression?"

Do You Want to Believe There Have to Be Some Simple, Clear Answers?
There are! – And I Can Help You Understand And Give You Guidance And Support Along The Way!
I'm Cheryl A Major, and I know from personal experience it can be challenging to move forward on your own and make dietary changes, even if those changes can have amazing effects on your health and well being.  6 ½ years ago, I accidentally made an amazing discovery that has changed my health and my life!
I was able to leave decades of struggling with chronic depression behind along with the antidepressants I had taken for too many years.  I also lost 20 pounds! I know what I discovered can change your life, too!
If that sounds too good to be true, I don't blame you, but I promise you…it's true! I discovered the link between what I eat and overall health and wellness, both mental and physical!
So many times over these past few years people have asked me what I changed about my eating choices that allowed me to leave decades of struggle with chronic depression behind and lose 20 pounds without trying to diet.
In the beginning, I honestly didn't know exactly what I had done that made such a difference.  I finally connected the dots last year and realized why I was so much healthier and happier.  It has been so life changing I decided to create a membership website so I can support you in your quest for better health through more informed eating.
Now I understand the link between what I eat and how I feel.
I'm on a mission to share what I've learned, because what I discovered is amazing!!
The really good news is that It's not hard if you have someone to guide you and to answer your questions along the way…
I want to share with you what I have learned so you too have the chance to experience the life changing improvements I now enjoy!
Introducing:
The Healthy Eating Club!
A Unique Membership Website Designed to Give You Ongoing Support  So You Can Move Ahead At Your Own Pace And Learn To Be A Smarter, More Resourceful Eater- Making Choices and Taking Small Steps for Big Changes that Support Your

Improved Mental and Physical Health and Wellbeing!
"The Healthy Eating Club" will give you direction and support so every month you learn about important health subjects such as:
How Can I Clean Up My Eating Style Without Being Miserable And Hungry?
What About Inflammation?
Is All Sugar Bad For Me?
What Should I Eat Instead Of Processed Food?
Does What I Eat Affect Depression?
How Can I Stay Younger And More Active As I Keep Having More Birthdays?
What Are Some Simple Guidelines To Follow?
Every Month You Will Enjoy:
A New Report With Fresh Content Addressing Timely Health Updates

At Least 4 New Original Recipes For You To Try

A Book of The Month Recommendation

At Least 6 Health Related Articles With Timely Information…I Search Them Out So You Don't Have To!

A Group Call And/Or Facebook Live So You Can Ask Or Email Your Questions.  All Calls Will Be Recorded And Available In The Special Announcements Section So You Can Refer Back To Them Whenever You Wish.

Founding Member Bonus:

  For The First 25 Members Only! Send Me Your 6 of Your Favorite Recipes, and I Will Send You Back a Healthier Versions of Food You Love!   This Will Make A Significant Change In Your Health And Will Still Be Based Upon Your Lifestyle and Food You Love to Eat!

LIttle Nuggets I Find For You

: You'll be surprise what comes across my path that will make a difference in your life and your health. I'll post anything I find that will make a difference for you and will email you to let you know to stop by and check it out!
Your Health and Well Being are Priceless!
You may have heard it said that "If you have your health, you have everything." It's true! No matter what else occurs in your life, having your health makes everything else much easier and much less of a challenge. It's my goal to help you get from where you are right now to move closer to having optimal health and well being.
With My Training and Support, You Will Be Able to Improve Your Eating Habits, Improve Your Mood, Lose Weight (yes, really!), Reduce Stomach and Intestinal Issues and Much, Much More!
I Will Share What I Have Done So You Can Do It Too…
What to do today to begin to transform your eating habits and your health
Why changing how you eat can push your mental and physical decline ahead to the last days of your life
Why you shouldn't buy into the early aging programming we are bombarded with by the media
How to participate in parties and events so it doesn't mean you load yourself up with empty calories
How to travel and enjoy vacations without undoing all the good you've done
How and why to be patient with yourself on this road to better health
This membership site is about taking small consistent steps that lead to big changes over time.  You can move forward at your own pace.  If one small step at a time works best for you, so be it.  I did it, and I will teach you how to do it too!
My promise to you is that I will only cover and teach you what is a real benefit, what will serve you long term and what I've put into practice in my own life that has transformed my mental and physical well being.
I've lived this for over six years and am uniquely qualified to help you move forward. Your success in experiencing better health through healthier eating is my greatest reward!
You'll Develop Your Own Simple Plan so You Have a Blue Print to Follow
Just how productive and successful have I been when it comes to creating my own healthy program to improve my own health and the health of others? Well, since 2012 I have:
Enjoyed victory over decades of my own personal struggle with chronic depression – (in my world, that's enough!). I credit getting control of inflammation with this success!
Lost 20 pounds without trying to lose any weight at all
Helped clients improve their eating regimens
Helped a client back off from being pre-diabetic (he doesn't even have to test his sugar anymore!)
Taught a client how to eat to lower overall cholesterol, including increasing the HDL ("good" cholesterol) and lowering the LDL ("bad" cholesterol)
Started writing and producing a TV show about what I've learned so I can share it with a broader audience – Thin Strong Healthy
Become a weekly health and wellness writer for an online news website
Created countless posts and articles at http://ThinStrongHealthy.com
Written and published my book, "Eat Your Blues Away" which chronicles my recovery from chronic depression
The Reality… Eating a better diet will help keep you out of the doctor's office. Wouldn't you rather spend your money on good food than on doctor's visits and prescription medications?
The Problem…You believe that eating well takes tons of time, is a chore, and is expensive. You feel defeated before you begin! Who wants to face an eating plan that is difficult, expensive and time consuming?
The Solution…"The Healthy Eating Club" will support you and turn you into a smarter, more creative eater. I'll teach you how to choose foods, create recipes and cook meals that move you toward solving diet, mood and weight loss problems. You won't be miserable, and you won't be starving! People are willing to spend thousands of dollars to solve these issues.
From Eating to Transformational Eating
As a member of The Healthy Eating Club, you'll learn how to take a simple view of eating and expand upon it to create delicious, healthy meals that will satisfy you and your family. Your newfound knowledge will translate into:
What to Eat
What to Avoid
Portion Control
How to Read Food Labels so You Know What You'll be Eating
How to Treat Yourself When You're Craving Something Special
What to Eat When You're Not Making the Meal
This is how healthy eating works. When you learn the basics and put about a third of what you know into place, the rest of your eating smarts will come together with very little effort.
I am living proof that you can regularly fail, keep trying and eventually crack the code to healthier eating, losing depression and excess weight, having more energy and just plain feeling great every day!
Every month there will be new content and timely suggested articles as well as recipes for you to try.  We will also have a monthly group call when you can ask any questions you have about what you're learning and putting into practice.
"The Healthy Eating Club" is now open and ready to help you transform your health, your mood, your brain clarity, your weight and more.
For the first 50 members only, the introductory pricing is just $19/month or $199/year.
And for the first 25 members only, the special founders' bonus will be a redo by me of 6 of your favorite recipes into healthier versions of food you love!
I want You to Understand How Powerful You Are, and How Completely You Can Change Your Mental and Physical Health By Changing What You Eat. It's Hard Unless You Have Someone Who Has Gone Before to Show You the Way.
I Am That Someone!
Please Join Me In
"The Healthy Eating Club!"
JUST $19/MONTH OR $199/YEAR
If You Are One Of The First 50 Members!
Choose the Monthly Option…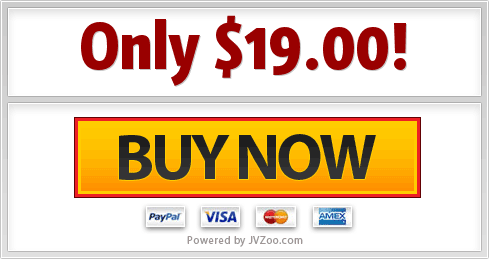 Or the Annual Option…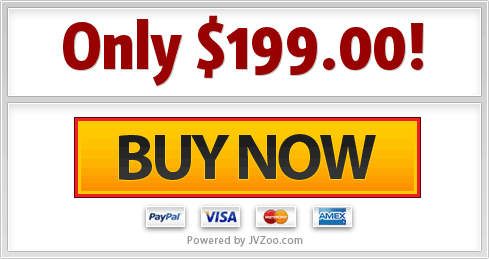 Cheryl A Major, CNWC
P.S. There is great power available to you in learning some simple steps to move you back in age and forward in health!
P.P.S. This pricing is available for the first 50 members only, and the Charter Membership Bonus of the personalized recipe conversions is available for the first 25 members only.  After the first 50 members, the investment will be significantly higher. Please join now, and you'll be on your way to better mental and physical health through healthier eating!
Read What People Say About My Teaching and Coaching…
After a stroke gave me some physical challenges, I found Cheryl and took her coaching to heart. Now, instead of eating everything in sight, I make smart choices. For instance, I have oatmeal with almond milk and fresh fruit for breakfast instead of the bacon and eggs with pastry I used to have. I know that one simple change was a real breakthrough and a step in the right direction, because Cheryl was so happy to hear I had done that. She helps you celebrate your simple victories and urges you on to make changes in your diet so you can achieve the level of change that she made in her life. Cheryl is in your corner cheering you on! -Alison Guess
I've learned to have a new relationship with food from my coaching with Cheryl. I'm now confident when I go out that I will make good choices and decisions that will serve my long term health. Cheryl has helped me reframe old views that kept me eating more than I should have. I now understand why I did that. Cheryl has helped me to be freed from the hold food had on me. Now I control food; it no longer controls me. And, the best part…I'm losing weight – slowly and consistently which I now know is the best way to lose weight and keep it off. No more fad diets for me! -Connie Green
As her editor, I read Cheryl A. Major's weekly column and have learned enough about healthful eating and living to orchestrate some key changes in my diet. Last winter I had gained 8 pounds from a lifestyle of sitting and eating at too many social gatherings. I curtailed those activities, developed a Yoga routine, and added raw almonds, more vegetables and wild salmon to my diet. My hair turned silkier, my nails grew stronger, and the weight came off. I've sent links of Cheryl's column to my closest girlfriends and suggested they follow her advice. -Joyce Pellino Crane
Disclaimers and Legal Rights | Affiliate/Earnings Disclaimer | Terms of Use | Privacy Policy